How cute are Sesame Seeds? I know I know...they are just a small tiny little seed most commonly known by most people from their very important role in the final topping of a McDonald's cheeseburger. 
Sesame has SO SOOO much flavor and plays much more important roles in recipes than the just the McDonald's role. For example, Chinese Sesame Chicken, another commonly known [and much better] dish with sesame seeds. Have you ever had toasted sesame seeds?? if not you need to change this!
My Grandmommy occasionally makes this special salad and the tiny touch of toasted sesame seed makes ALL the difference in the world. Another Sesame ingredient that is DELICIOUS is Sesame Oil. The first time I ever had sesame oil was on a salad! Fell in love with it!
Tonight I have a wonderful WONDERFUL recipe to share.
GRILLED SESAME SWEET POTATOES!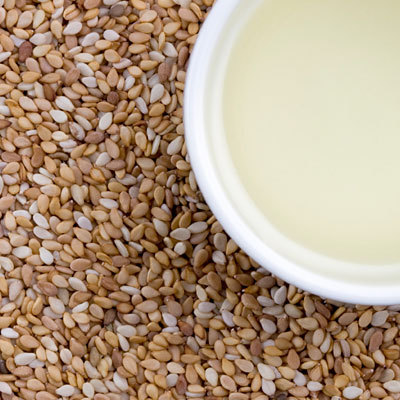 INGREDIENTS
1 1/2  pounds  sweet potatoes, peeled and cut into 1/2-inch wedges
1  tablespoon  canola oil
kosher salt and black pepper
1  teaspoon  toasted sesame oil
2  teaspoons  toasted sesame seeds
DIRECTIONS
Heat grill to medium. In a large bowl, toss the potatoes with the canola oil, ½ teaspoon salt, and ¼ teaspoon pepper. Grill the potatoes, covered, until tender and lightly charred, 5 to 7 minutes per side. Drizzle with the toasted sesame oil and sprinkle with the sesame seeds.
Yum, right!
I LOVE me some sweet potatoes. Add a little sesame and PERFECTO!!!
Hope Wednesay was WONDERFUL for you. It's all down here from here.
Toolie lou
B's